The Loop at Forest Dunes Earns Best New Course Honors from Golf Digest and GOLF Magazine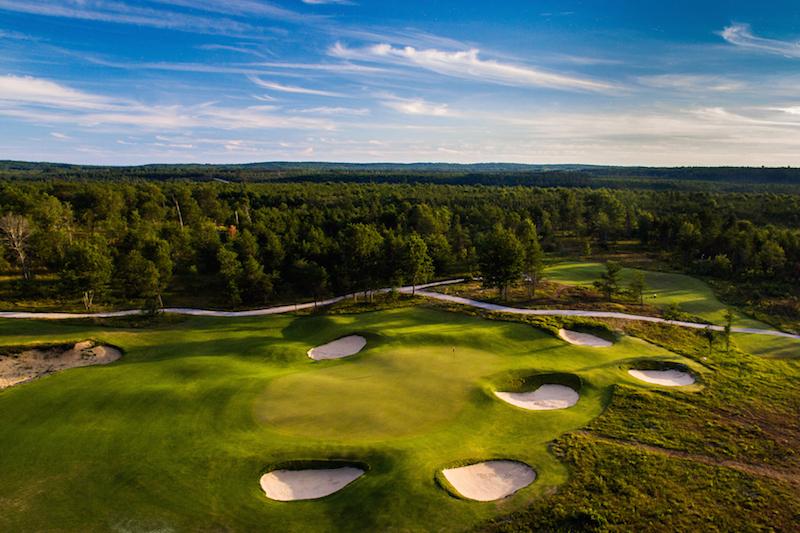 The Loop at Forest Dunes Earns Best New Course Honors from Golf Digest and GOLF Magazine

Tom Doak's innovative 18-hole reversible course captures rare double honor
Roscommon, MI – Forest Dunes, a premier international golf destination in northern Michigan, has been honored by the golf industry's two leading publications.
Golf Digest and GOLF Magazine have named Forest Dunes' new innovative 18-hole reversible course – The Loop, designed by Tom Doak of Renaissance Golf Design, as the Best New Public Course and the Best New U.S. Course You Can Play, respectively.
The Loop joins Tiger Woods-designed Bluejack National, as the big winner in the private club category in each publication. They both have something in common according to Ron Whitten, Golf Digest's Architecture Editor: "Fun and playability" and "they represent the trend that many architects are embracing: build for the masses, not the elite players."
The annual lists and stories regarding the best new courses can be found in the December/January issue of Golf Digest and the January issue of GOLF Magazine.
"This is truly an honor to be recognized by both of golf's leading publications," Forest Dunes owner Lew Thompson said.
"When we decided to build our next golf course, I wanted something industry changing, and fun for everyone. Tom Doak delivered by providing us some of his best work, and the feedback by our guests has been tremendous. The genius of the concept is how it looks and plays completely different when you play in the other direction."
With his Renaissance men Brian Schneider and Eric Iverson doing most of the shaping of greens and bunkers, and Brian Slawnik running the job and handling the finishing touches, Doak's team beat the northern Michigan weather to plant all 18 holes in a single summer. "I could just drive over from Traverse City in the morning, tinker with two different greens the same day, and still get home to sleep in my own bed," smiled Doak. "So it all came together a lot faster than having to go to New Zealand and back, even though we did have to think through two different approach shots to every green."
The new 18-holes function as 36. "Without ever posing the sensation of playing the wrong way down a fairway," according to Whitten and Golf Digest, which rated and recognized the best new course as one 36-hole experience. Golfers play Black-clockwise and Red-counter clockwise.
GOLF Magazine also praised the design by comparing it to a hit song with "one heckuva hook."
"Tom's reversible course concept changed our business model from a simple stop on the way single golf course, to a leading golf destination with a three-course experience different from anything else in the world right now," Thompson said.
The Loop, with its revolutionary reversible design, is a walking only experience featuring the option of professional caddies. The two different layouts alternate directions on a daily basis and allow golfers to experience a unique vacation golf package.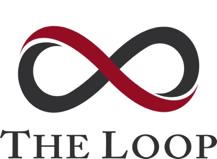 About Forest Dunes
Nestled on 1,300 acres of heavily wooded land within the Huron National Forest, Forest Dunes has become one of the country's premier golf experiences. In this pristine setting, Tom Weiskopf designed one of his top layouts featuring rugged native dunes, scruffy sand areas and water features. The course has been consistently ranked among the best courses by the leading golf publications. Golf Digest, which ranked its original Weiskopf course the Best New Course in the Country when it opened in 2002, currently ranks it No. 23 among its top public courses, and GOLF Magazine and Golfweek have also ranked it among their Top 100 courses. The unique and reversible Tom Doak design, The Loop, adds a second/third Best New Course to the golf experience at Forest Dunes. In addition, the property features the beautiful Adirondack style Clubhouse with Sangomore's restaurant, Lake AuSable Lodge with 14-rooms, new golf villas, and cottages.
For more visit www.forestdunesgolf.com or follow them on Twitter @forestdunesgolf.