KFPR Team
Kevin Frisch PR (KFPR) is a nationally competitive and affordable boutique-style firm with large firm results. KFPR coordinates results-oriented earned media opportunities in order to expose millions of consumers to your brand without utilizing paid advertising, which maximizes your brand and increases the bottom line.
KFPR develops public relations and marketing strategies for the golf, travel, lifestyle, and sports industries. This includes golf courses, golf resorts, ski resorts, travel destinations, golf real estate developments, state tourism bureaus, golf products & equipment, golf schools, and sports franchises. In addition, KFPR is an industry consultant developing and implementing marketing and social media strategies, consulting on golf operations, business development, course rating strategies, and providing professional golf, lifestyle, architectural, and sports photography.
CEO - Kevin Frisch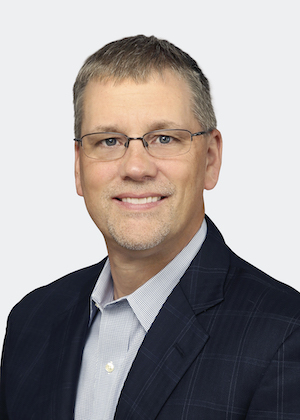 KFPR clients benefit from the close attention and industry knowledge shared by its principal, Kevin Frisch, who brings over 25-years' experience in the golf and travel industries. Kevin has cultivated strong national media contacts over the years, which has made him one of the leading experts in his field and highly effective at generating impressive results for clients.
Kevin graduated from Western Michigan University with a degree in Finance and Marketing then began his career as a PGA golf professional at Treetops Resort working for top instructor Rick Smith where he excelled at golf course operations, teaching, and media relations during the development of Treetops North. Following Treetops, Kevin spent 13 years as an account executive and partner with Resort & Golf Marketing, one of the leading golf and travel marketing firms in the country, where he began developing and cultivating national media relationships through strategic public relations efforts, hosting media events, and press trips for clients. This included being the Executive Director for the America's Summer Golf Capital, the group of nationally acclaimed golf resorts in northern Michigan, and handling the golf public relations efforts for the State of Michigan "Pure Michigan" campaign.
In 2008, he launched Fusion Media Strategies (KFPR) where he expanded his public relations and marketing strategies representing national golf travel destinations such as Waikoloa Beach Resort, Big Island, HI, and French Lick Resort in southern Indiana, host of the 2015 Senior PGA Championship presented by KitchenAid. He also expanded into winter sports and travel destinations like Shanty Creek Resort and Mission Point on Mackinac Island. During this time, Kevin also began working with TGA Premier Sports, the premier national youth sports franchise company specializing in bringing the sports of golf and tennis into schools nationwide through an innovative after-school enrichment model that is impacting youth and growing the sports for the future.
Kevin maintains membership in the golf and travel industries leading organizations including the Golf Writers Association of America (GWAA), International Network of Golf (ING) and Society of American Travel Writers (SATW).