Kevin Frisch PR Team
Kevin Frisch PR (KFPR) is a nationally competitive and affordable boutique-style firm with large firm results. Kevin Frisch PR coordinates results-oriented earned media opportunities in order to expose millions of consumers to your brand without utilizing paid advertising, which maximizes your brand and increases the bottom line.
Kevin Frisch PR develops public relations and marketing strategies for the golf, travel, lifestyle, and sports industries. This includes golf courses, golf resorts, ski resorts, travel destinations, golf real estate developments, state tourism bureaus, golf products and equipment, golf schools and sports franchises. In addition, KFPR is an industry consultant developing and implementing marketing and social media strategies, consulting on golf operations, business development, course rating strategies, and providing professional golf, lifestyle, architectural, and sports photography.
Owner - Kevin Frisch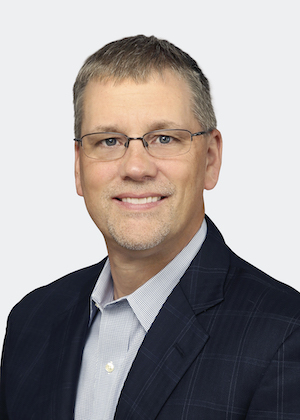 Kevin Frisch PR clients benefit from the close attention and industry knowledge shared by its principal, Kevin Frisch, who brings over 25-years' experience in the golf and travel industries. Kevin has cultivated strong national media contacts over the years, which has made him one of the leading experts in the golf industry and highly effective at generating impressive results for clients.
Kevin graduated from Western Michigan University with a degree in Finance and Marketing then began his career as a PGA golf professional at Treetops Resort working for top instructor Rick Smith where he excelled at golf course operations, teaching, and media relations during the development of Treetops North. Following Treetops, Kevin spent 13 years as an account executive and partner with Resort & Golf Marketing, one of the leading golf and travel marketing firms in the country, where he began developing and cultivating national media relationships through strategic public relations efforts, hosting media events, and press trips for clients.

In 2008, Kevin launched Fusion Media Strategies (now Kevin Frisch PR) where he expanded his public relations and marketing strategies representing national golf travel destinations. He maintains membership in the golf and travel industries leading organizations including the Golf Writers Association of America (GWAA), International Network of Golf (ING) and Society of American Travel Writers (SATW).
Carl Mickelson - Senior Vice President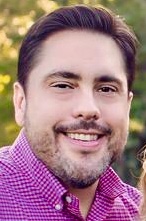 Carl Mickelson is a 26-year golf industry professional who is a tireless and creative champion for every brand he represents. A decorated journalist and golf industry aficionado, he brings a unique depth of golf business experience and talent to Kevin Frisch PR and its clients.
Mickelson has a gift for storytelling and an astute instinct for what drives business in the golf industry.
In all, Mickelson has served as editor for five different golf publications and as an award-winning contributor to dozens more. He was the 2015 recipient of the Southern Texas PGA's Media/PR Award. He is a member of the Golf Writers Association of America (GWAA) and the International Network of Golf (ING).
Prior to joining Kevin Frisch PR, he had a successful 21-year run as Director of Corporate Communications for Dave Pelz Golf and the acclaimed Dave Pelz Scoring Game Schools. A veteran of countless successful marketing, creative and PR campaigns with leading golf industry media outlets, Mickelson has also developed valued relationships with top-ranked golf courses, resorts, equipment and management companies. Contact Carl at carl@kevinfrischpr.com.

Joanne Miller – Senior Account Executive
Joanne Miller, a 20-year veteran in the golf industry, brings a wealth of experience, including two decorated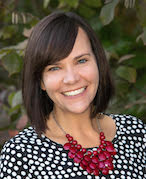 stints at Tour Edge Golf Manufacturing. As Public Relations Director at Tour Edge, she created and implemented media plans for product releases and assisted in creative marketing projects while developing strong relationships with key media contacts across the globe. She also organized one of the industry's largest golf-media outings and was part of a team at Tour Edge who was awarded the International Network of Golf's Industry Honor for "Best PR Campaign."
A talented writer, communicator and brand spokesperson, Miller was assistant editor at Chicagoland Golf Newspaper for six years and also served as New Chapter Development Consultant for the Executive Women's Golf League. She was also tournament manager of the Illinois Women's State Championship of Golf. Contact Joanne at joanne@kevinfrischpr.com.